We are an international, experienced and dedicated team who is passionate about science and innovation. We work in a stimulating environment, driven by the constant challenge of finding sustainable solutions for global forestry issues.
These are the leaders that inspire our talented team of professionals:
Stanley Hirsch, D. Phil. – Group CEO
Stanley Hirsch has been the CEO of the FuturaGene Group and its predecessor company since 1995. He has also filled various board of director, general management and business development positions in the pharmaceutical, genetic diagnostics and agricultural companies, and continues to do so. Stanley received his doctorate in cell biology and immunology from Oxford University, England.
---

Ziv Shani, Ph.D. – Senior VP of R&D
Ziv Shani joined the company in 1999 and was responsible for the set-up and development of the agricultural biotechnology program in the company, which subsequently developed into the main line of activity of FuturaGene. Since 2006, Ziv has held the position of Senior VP of R&D. He received his doctorate in plant molecular biology from the Hebrew University of Jerusalem.
---

John Corre, FCA – Senior VP of Finance & CFO
John Corre has held this position at FuturaGene since 2009 and is a UK qualified Chartered Accountant. Previously, he was a senior partner at a well-known firm of Chartered Accountants in London and served as a director on numerous boards of both private and publicly listed companies, and continues to do so.
---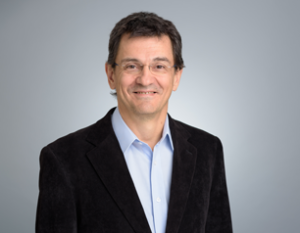 Eduardo José de Mello – VP of Operations Brazil & Global Tree Improvement
Eduardo Mello had over 24 years of experience in the genetic improvement of eucalyptus at our parent company, Suzano, where he held the position of Executive Manager of Forest R&D prior to moving to FuturaGene in 2011. At Suzano, Eduardo led the development of several varieties of eucalyptus, which were planted over more than 300,000 hectares in Brazil. He graduated in Forestry from the University of Sao Paulo and holds an MBA from Fundação Getúlio Vargas, Brazil.
---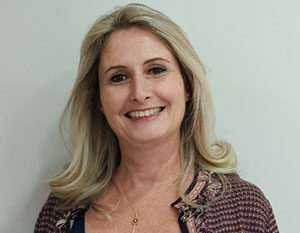 Ana Cristina Pinheiro, VP of Regulatory Affairs
Ana Cristina Pinheiro worked for 23 years at Dow AgroSciences prior to joining FuturaGene, in 2020. She has wide experience in seeds and biotechnology regulation, governmental affairs, compliance and stewardship. Ana graduated in Technological Chemistry from the Federal University of Campinas, and has a postgraduate degree in Crop Protection from the Federal University of Viçosa, and in Biotechnology from the Federal University of Lavras.
---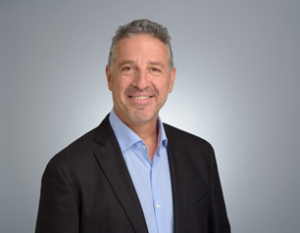 Daniel Siegel, M.Sc., US Patent Agent – VP of Intellectual Property and Technology Assessment
Daniel Siegel has been with FuturaGene in various capacities since 1995 and has held his current position since 2010. He is a registered US Patent Agent and has over 20 years' experience in Intellectual Property Management and Business Development, including patent opinions and due diligence, patentability and freedom-to-operate analyses and invalidity in the fields of agricultural biotechnology, biotechnology and med-tech.
---

Mike May, Ph.D. – VP of Public Affairs
Mike May previously worked at Plant Genetic Sciences (PGS) and Hoechst-Agrevo prior to developing career-long experience in international cooperation and policy and technological solution development for global challenges in the biotechnology sector. He sits on various United Nations and International policy boards. Mike has published more than 40 scientific papers in genetics and molecular biology. He received his doctorate in biological sciences from the University of Warwick and post-doctoral experience at the Universities of Oxford and Ghent.